Stambul
Stambul is a service company with over 50 years experience in the fields of Engineering, Procurement and Construction of Civil Works and infrastructure in general.
We count with a strong team of well-trained professionals and technicians, with great mystical and spirit of service, with proven ability to deal with highest standards within the industry. This, together with our sub contractors and reliable suppliers allowed us to successfully complete all of our projects.
Consequentially, all of our projects count with the touch of excellence that can only be obtained from the blend of the best resources, techniques and human capital devoted to each project.
Awards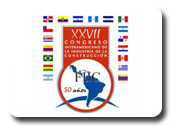 In May 2010, at the fifty-year anniversary of the Inter-American Federation of the Construction Industry (FIIC) congress, held in Santiago, Chile, Stambul was honored by this prominent Latin American trade organization.
At the congress, together with eighteen prestigious construction companies, each representing their own country of origin, Stambul had the honor to receive the "Business and Transcendence Guild Award", this award is given to companies for its entrepreneurial approach an its ample business trajectory, its corporate responsibility contribution to the country's social service and its contribution in the construction industry.